15 Years of Excellence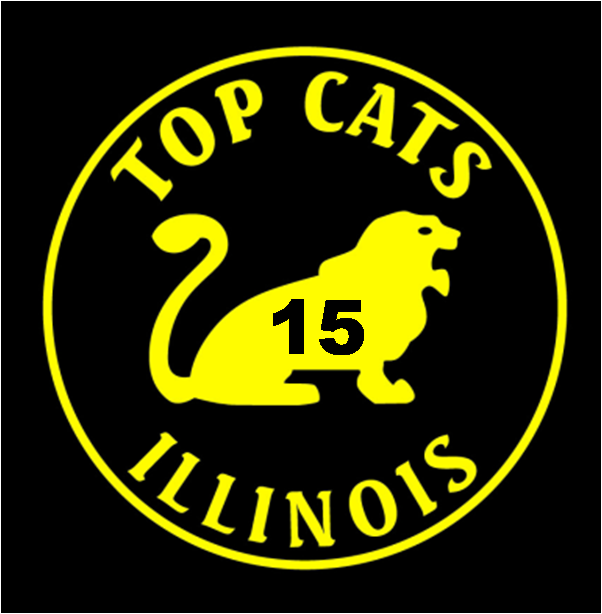 Last year the board of directors decided to investigate the official date that the Top Cats were formed. There was some disagreement and confusion. After reviewing documents from that time period it was determined that
officially, September 2
nd
1995 was the correct date. Efforts to form the Top Cats had begun well before then; the original members had already ridden and spent time together. But the creation of the bylaws and official meetings determine the actual day. The 2009 Board approved this date as the Top Cats birthday.
In any case we are turning 15 this year. Despite the ups and downs of the economy and the ever changing faces the Top Cats remain a strong and viable organization. You would be hard pressed to find any motorcycle organization that is as active in riding, driven toward safe cycling and committed to bettering the communities in which we live. The strength of the Top Cats comes from the volunteers, the members. Even in tough times we have had fellow members step up and help keep us moving ahead.
Efforts to retain an understanding of our history and the culture that evolved have been ongoing for some time. This year you will see an extra emphasis on the sharing of how we came to be, how our traditions began, and how we move forward. There remain plenty of members with a rich history to share.
During our 10th anniversary we held the first ever founders ride to celebrate not only the creation of the Top Cats but to recognize Virgo Bender, our founder. Look for special activities to take place throughout 2010 including the 15th anniversary ride to Sturgis. A committee consisting of Past Presidents will be looking for ideas and planning the activities.
Keep an eye out for future communications. Let's make year 15, the best ever.