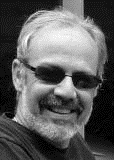 Greetings Top Cats!
Welcome to 2011 and the 16th year of the Top Cats of Illinois. I am Mike Bradbury, and I am extremely excited as your new president to serve well and continue our traditions and practices for the New Year. I believe the Top Cats of Illinois is the premier motorcycle club in Chicagoland and I hope you think so to. We consist of business owners and executives that constitute a brotherhood that LOVE to ride our motorcycles together in interesting ways and as safely as possible. It's as simple as that!
Our Group Riding and Safety Seminar (G.R.A.S.S.) is one of the many assets that are admired by other clubs as a "standard" and benchmark for group riding safety. This is a testament to a lot of hard work and is something we all should be proud of. Let's all be a part and do our share to continue this tradition as we promote safe group riding.
Our 2010 charity ride for Northern the Illinois Special Recreation Association (N.I.S.R.A.) achieved a donation of $17,000 this year. This brought our total to almost $250,000 donated by the Top Cats to this worthy local charity. Congratulation to all those on the Charity Committee for a job well done. Now we have our 2011, Ride For Dreams to start planning for.
Your 2010 Top Cats Board members did a pretty terrific job in providing their support and time to help guide the club. Your Directors; Wayne Kirkpatrick, Larry Scalzitti, Dennis Dougherty and Stewart Johnson and Officers; Gary and Muriel Brandt, Tom Nichols and especially Carlton Marcyan as President all deserve your thanks and recognition for helping to keep the club operating and running well. They contributed their time, passion, hearts and souls in guiding the Top Cats, which is a time consuming affair. But at its core, is our confidence that we are all a part of the best motorcycle club in the area with a strong desire to see that continue on and on into the future.
With the holidays behind us and the aftermath of the holidays upon us (aspirin anyone?), now is a great time to begin looking forward to 2011. We need members to step up and help. This is everyone's chance to become more involved by contributing. This helps us all bond together more as a group and to accomplish good and sometimes great things. Some Top Cats already put in a lot of work to make things happen but we need others to step up and help. We need people to help on the Ride For Dreams Charity Committee. We also need a Sergeant of Arms and Club Historian. We also need people to help on committees. For anyone who is interested in giving more support to our club and helping, contact me at bradbundy@comcast.net.
Lastly, I want to thank the club for your confidences in electing me as your president. I will do my best to lead the group to a great year in 2011 and to prove your trust in me is not misplaced. All of us should look forward and be proud of the future and great traditions we are building on together as Top Cats of Illinois. Here's to a great year on and off the bikes!
Ride Proud!
Mike Bradbury